NEW ON OMANA.NET...
TALK: Share opinions with other readers using the new Comments feature — now available for all articles.
SEE: New articles have related YouTube videos & clickable Pictures.
TASTE: Send in your recipes for the brand new Recipes section or try others' & give your 5-Idli™ rating.
FIND: You can now Search the site — use the search... box at the top of any page.




Malayalam Translation




INDIA FROM NEWS

(offline)


LATEST EDITION
Saturday, March 08, 2014

We celebrate Women and Girls today: 103rd International Women's Day!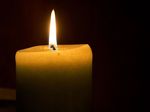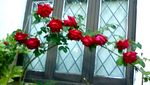 This year's Women's Day theme says: "Equality for women is progress for all."

Today, 8 March is a celebration of women, economic, political, social and cultural achievements of women, bygone, contemporary and future. There may be difference of opinion about how an International Women's Day came into being, but there is a general consensus that it was originally staged against poor working conditions for women, sexual violence, discrimination and intimidation, and at the same time to draw attention to working towards better pay and voting rights – textile workers in New York staged a protest on 8 March 1857 and another protest on 19 March 1911, but finally it was decided to celebrate this prestigious event on 8 March every year. This day is an official holiday in around 15 countries, including China, Russia and Vietnam, and the US celebrates the month of March as 'Women's History Month'!UN Secretary-General Ban Ki-moon said in a statement: "This International Women's Day, we are highlighting the importance of achieving equality for women and girls not simply because it is a matter of fairness and fundamental human rights, but because progress in so many other areas depends on it. Countries with more gender equality have better economic growth. Companies with more women leaders perform better. Peace agreements that include women are more durable. Parliaments with more women enact more legislation on key social issues such as health, education, anti-discrimination and child support. The evidence is clear: "Equality for women is progress for all."

Celebrations take different forms all over the world, exhibitions, fund-raising, seminars, charity events, sports or cooking event, but all these festivities aim to commemorate the achievements of women all over the world. There is a big march of Women and girls in Trivandrum and similar Marches and meetings are held all over India. 'International Women's Day' is celebrated throughout UK, but the march of hundreds of women, lead by Dr Helen Pankhurst, the great granddaughter of the british Suffragette Leader and Founder, Emmeline Pankhurst, and Helen's daughter, Laura Pankhurst, along the banks of the Thames in Central London, keep the legacy live – they support the women and girls across the developing world, concentrating on water and Sanitation! The Women have achieved greatness in all walks of life, and proved beyond doubt that women can do anything men can do, and much more, but the recognition and the gender equality are still evading them! There was a move to abolish International Women's Day as women have come a long way and therefore, celebrating such a day would amount to saying that women don't feel equal to men – but the truth is far from it – women are not given the gender equality, which is evident mostly in the field of politics, business and senior management posts!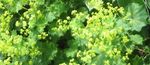 Lupita Nyong'o won the Oscar this year for the Best Supporting Actress for the film '12 Years A Slave' – she was the 7th Black woman to win the Oscar – Hattie McDaniel was the first black woman to win an Oscar for her performance as 'Mammy' in 'Gone With the Wind', 75 years ago, for the best Supporting Actress! Halle Berry was the first black woman to receive the Oscar for the Best Actress, for 'Monster's Ball' in 2001! Kathryn Bigelow was the first woman ever to win an Oscar for the Best Director and Best film, at the 82nd Academy Awards for her film 'The Hurt Locker', on the eve of the 99th International Women's Day in 2010; those women who broke the mould are surely an inspiration and it is only just that we remember at least some of the women from India on this prestigious day: Indira Gandhi (First Woman Prime Minister), Durga Khote (First Woman in Indian Cinema), Sarojini Naidu (First Governor), Vijay Lakshmy Pundit (First Woman president of UN), Kiran Bedi (First IPS officer), Kalpana Chawla (First Indian-born Woman Astronaut), Fathima Beevi (First woman judge of the Supreme Court), Padmavathy Bandopadhyay (First Air Marshal: a specialist in aviation medicine, who was commissioned in the IAF in 1968 after passing out of the Armed Forces Medical College, Pune), Punita Arora (First Lt General in the Armed Forces, also from AFMC, first Woman Commandant of AFMC, and a Specialist in Gynaecology) One should remember here Margaret Thatcher, Elizabeth Blackwell (First woman Doctor), Madame Curie, Jacky Kennedy, and many more!

Atrocities are committed against women of all ages around the world and unfortunately, justice may never be served for most of these women. Trafficking for commercial and sexual exploitation or forced labour, sadly, is the new form of 'Slavery', and this is the fastest growing criminal activity in spite of having a 'Trafficking Protocol', signed by around 135 countries. 'Honour killing', bride burning, bride kidnapping, domestic violence and female infanticide are some of the brutalities that women have to endure. According to the UNICEF, more than 5000 brides are killed every year! Female Genital Mutilation (FGM) is still prevalent in Africa, especially Sudan, leading to complications or even death. These women have to endure health risk, civil and human right violations and the culprits are caught only when a victim dies! Health risks include sexually transmitted infections, HIV/AIDS, Chlamydial infection, Gonorrohoea, Pelvic inflammatory disease, Infertility, cancer of cervix, unwanted pregnancy, abortion, maternal death, depression, drug abuse, and inability to lead a normal life, etc. One must pay tribute to Fran Hoskin on this day, who formed 'Women's International Network' against FGM in 1975 and submitted the 'Hoskin Report', in which she said, "FGM is a training ground for violence, and she also accused women of participating in destruction of their own kind"!



While we are celebrating the 103rd year of International Women's Day, I am reminded of the young girl who was gang-raped and killed in Delhi, and the other girls gang-raped in Hyderabad and Ludhiana, the 23-year-old girl who was attacked and raped while travelling in a train, who later died in a hospital and an eleven-year-old girl who succumbed to under-age child trafficking and cruelty, and many victims of similar unreported incidents. Unfortunately, these are not isolated incidents – atrocities like these in various forms take place almost every day in our homes, streets, buses, hotels and trains. Women are exploited in forced labour in massage parlours, escort services, brothels, street prostitution and pornography all around the world! It is not enough just to ask, "Why such barbaric incidents happen in our society"; it's our duty to make sure that the authorities enforce the existing laws, implement the required safety measures and punish those found guilty! India has enforced laws such as Prevention of Immoral Traffic, The Sati Act and The Dowry prevention Act, but poor enforcement, ineffective punishment; corruption, and complacency make them futile!

A situation where women and children needing protection from men should not happen in any part of the world, and least of all in India, where female deities, 'Parvathy, Lakshmy and Saraswathy' are worshipped as goddesses! It just shows lack of morality and self-respect, and people forget their civic sense -- civic sense also includes respect towards fellow being, irrespective of their colour, gender or creed, and the willingness to help those in need. Sadly, moral decline is rampant in our country, and it's about time that we woke up to this fact and acted on it, instead of being laid back and reacting only when tragedy strikes! In an ideal world, women should feel free to travel anywhere, any time of day or night. But we are not living in an ideal world and therefore, I feel that women and children should take more care, if at all that's possible, especially now, when the morality is at its lowest, with the mobile phones and internet at their disposal! This is the twenty first century and women are at the forefront, holding jobs at the top levels in all walks of life, having to travel day and night and it is about time that men accept this fact and learn to treat women with respect – I am not saying this, forgetting those who do!

Women and children have to be protected by the authorities till such time when the civic sense of our people improves to respect women and children and to stop looking at women of all ages as sex objects! Children should be taught this at home and at school so that when they grow into adults they know how to respect women and children and protect them when the need arises. On this prestigious day, when we celebrate the 103rd International Women's Day, we should be spending our time and effort to bring this change of attitude in our society, hoping for a world where Women and Children are treated with respect, and look forward to mainstreaming a gender perspective so that men and women benefit equally and inequality is not perpetuated, reaching the ultimate goal of gender equality -- till then, the guilty must be punished severely, irrespective of their status in society! International Women's Day falls around UN's 'UN Commission on the Status of Women' that initiates the policy making for governments, to make commitments to Women's Human Rights! But there are important issues to be addressed, domestic violence, lack of sharing domestic responsibilities, Political representation for women, etc, and these have to be dealt with individually and collectively!



I wish a 'Very Happy International Women's Day' to all the Women and Girls out there, and a better tomorrow!

(Your Valuable comments are welcome!)
more from the Corner archive…

FEATURED ARTICLE FROM THE ARCHIVES
Remembering our King of Music -- Raveendran Master's 9th Remembrance Day!
| | |
| --- | --- |
| by Elizabeth Menon | |
Remembering our King of Music -- Raveendran Master's 9th Remembrance Day!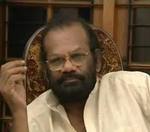 It is with great reverence that music lovers remember Raveendran Master and the music he has left behind! He bid farewell to us on 3 March 2005 – nine years have passed since we lost this great Master of Music, and the towering strength of his vibrant music makes him the greatest of all! Every time I hear one of his songs my heart weeps for the inimitable music he would have composed, if destiny didn't take him away from us much before his time! His music has a 'Signature Style' of his own, unparallelled so far, and I am sure it would remain so for eternity – 'Raveendra Sangeetham', as we call it, is what dreams are made of that glides you through the softest melodies reaching the zenith, beyond the celestial planes! The heart-wrenching melody from the film 'Madhura Nomparakkaattu', written by ONV, 'Katha Paranjurangiya Kaananakkuyile paattu marannoree Nomparakkilikkoru gaanam pakarnnu tharoo...', in Yesudas's phenomenal voice laden with all the grief in the world is just one example of Raveendran's inimitable brilliance!

He had a great voice too, and I can almost hear him sing, "Shruthi Amma Layam Achen Makalute pero Sangeetham' from the film 'Madhura Nomparakkaattu'! He was Ravi Kumar's voice for around seven years, before he eclipsed into Music Direction! His musical voyage started with the film 'Choola' in 1979, spanning over more than 150 films, festival songs, Vasantha geethangal and Devotional songs, finishing with two films, 'Kalabham' and 'Cholliyattam,' both of which were released after his demise! Sathyan Anthikkaadu wrote the words for the beautiful song from 'Choola' – 'Thaarake Mizhiyithalil Kanneerumaayi…' hit the sound waves like a rocket and it was like something nobody has ever heard before, and 'Raveendra Sangeetham' was born, eclipsing all else! I am reminded of how Freddie Mercury's(Queen) 'Bohemian Rhapsody' hit the airwaves in 1975, like an explosion!

'Thaarake Mizhiyithalil', in Yesudas's heart wrenching voice was just a celestial sample to tickle the taste buds of the Malayalam Music World, and then on, it was 'Maamaankam' till the very end, and beyond! 'Thenum Vayampum' followed, with 'Ottakkampi Naadam Moolum', by Yesudas and his voice was such that the song reminded the listeners of walking through dry snow when the sun is shining! Raveendran was the first music director to bring the Classical, Hindusthani and the Light music together, bringing out the strength, tone and the beauty of all – 'Ennum chirikkunna Suriyante and Uthraatappoonilaave vaa', written by Sreekumaran Thampi and immortalized in Yesudas's celestial voice, are few such examples! 'Gange' from the film 'Vatakkum Naathen', 'Hari Muraleeravam' from 'Aaraam Thampuraan', 'Ramakatha' from 'Bharatham', 'Pramadavanam' from 'His Highness Abdulla', 'Sreela Vasantam' and 'Gopike' from 'Nandanam' challenged the sound waves beyond human capabilities, which will always remain as a tribute to the great Music Director Raveendran, who astonished the music world by his breath-taking signature style. Only Raveendran could produce music that could take Yesudas's voice to reach up to the zenith of sound barriers and beyond, as he alone had that magic – it was summation of talents!



Raveendran created a musical haven for Malayaalees, creating music with the help of P Bhaskaran (Venkalam…), Sreekumaran Thampi, (Ennum chirikkunna Suriyante, Uthraatappoonilaave vaa, Mutippookkal Vaatiyaalenthomane, Oru nullu kaakkappoo), Bichu Thirumala(Thenum Vayampum, Maamaankam,Valampiri shankhil, Ezhu swarangalum, Nizhalaay, Leelathilakam,etc), ONV Kurup (Poykayil, Kaaveri paatamini), Kaithapram (Raamakatha, Gopika vasantham, Enthinu veroru Sooryodayam,Vennakkal kottaara vaathil,etc), Yousafali Kecheri (Aantholanam, Samgeethame..), Gireesh Puthencheri(Hari Muraleeravam, Sreelavasantham, Gange, Kalabham tharaaam, Pularkaala sundara, manjakkiliyude, Etho nidrathan, Hemambari…), Rameshan Nair (Devasandhya, Snehikkaan..) and many more!

He is no more, but his presence is always there in our hearts, and not one day goes by without his songs vibrating the airwaves! The wonderful magic he has produced, the unusual Ragas he has used will always be a challenge for the current and future generations! The power surge that is felt whenever 'Raveendra Sangeetham' is played is beyond human perception -- and when that music is complimented by the celestial voice of Yesudas or Chithra, it is sheer heaven for music lovers anywhere, and the language is no barrier! Raveendran's music is something that one takes notice sitting up – his music is such that it touches all your senses and beyond! We remember Ravvendran Master today, more than every other day, and my thoughts are with his wife, Shobha, his sons, Naveen, Rajan and Sajan. We have his inimitable music, ranging from soft melodies like, 'Mutippookkal Vaatiyaalenthomane' (SKT) to the mind-blowing 'Hari Muraleeravam and 'Gange', to make our days blissful – and it is only fair that I think of Gireesh Puthencherry too, who left us on 10 February 4 years ago, who wrote the last two songs mentioned, and many of Raveendran Master's classics! May their souls rest in Peace!
©EMenon March2014

Just a few of my favourites – I could go on with the list though!
https://www.youtube.com/watch?v=KN6KdZ0Jy4w (Mutippookkal Vaatiyaalenthomane..": Sreekumaran Thampi)
https://www.youtube.com/watch?v=Lpj6aSLTcfU Ramakatha: Bharatham: Kaithapram and Raveendran)
https://www.youtube.com/watch?v=Anusi9aiu38 (Ennum Chirikkunna Suriyante: Sreekumaran Thampi)
https://www.youtube.com/watch?v=RbqWDGcMuJI
https://www.youtube.com/watch?v=yT8GNDEDKps (Hari Muraleeravam: Aaraam Thampuraan: Gireesh Puthencherry)

https://www.youtube.com/watch?v=MkRPpFk3f3o (Gange Thutiyil: Vatdakkum Naathen: Gireesh Puthencherry)
https://www.youtube.com/watch?v=6BaEjW1trqs

https://www.youtube.com/watch?v=ZSH2qMthTOs
https://www.youtube.com/watch?v=ZQE9ncqe2jE ( Sumuhurthamaayi Swasthi: Kamaladalam



© E Menon 2014
more from the English articles archive…

l¼al=\miyuM murLiyiel ravzñM
Lankalakshmiyum Muraliyile Ravananum
3`tafee6nI7M
Uthraada Kaineettam

Remembering our King of Music -- Raveendran Master's 9th Remembrance Day!
Indian Flag is swaying in the wind at the Olympics Village in Sochi, as the 'Ban on India at the Olympics' is lifted!
Remembering Gireesh Puthenchery!
The Three-Day Diet that really works!
Send in Your Recipes & Requests

We celebrate Women and Girls today: 103rd International Women's Day!
Lent: Days Of Repentance And Self-Examination!
'Maha Shivaraathri' – A Night of Celebration with the Divine!