NEW ON OMANA.NET...
TALK: Share opinions with other readers using the new Comments feature — now available for all articles.
SEE: New articles have related YouTube videos & clickable Pictures.
TASTE: Send in your recipes for the brand new Recipes section or try others' & give your 5-Idli™ rating.
FIND: You can now Search the site — use the search... box at the top of any page.




Malayalam Translation




INDIA FROM NEWS

(offline)


LATEST EDITION
Saturday, March 21, 2015
Yusafali Kecheri, the Great Legend Bids Farewell at 81
(16 May 1934-21 March 2015)





I am deeply saddened by Yusafali Kecheri's passing! He was many things to us, lyricist, poet, film director and Producer and he was an expert in bringing Sanskrit and Malayalam languages together. He was born in Kecheri in Thrissur District on 16 May 1934 and the Kecheri river was always an inspiration for him, and of course his Mother! It was on his Birthday that I spoke to him last and he was very happy when he spoke about poetry and the book he was planning to write. It was always a pleasure to talk to him and he made you feel rather special! I was hooked when I heard the songs from 'Sindooracheppu': 'Omalaale kantoo njaan poonilavil, Thaarakangal punchiricha neela raavil...', and 'Ponnil kulicha raathri'; 'Pathinaalaam raavudichathu maanatho Kallayikkatavatho...', from 'Maram' and of course, many mesmerizing songs such as, 'Surumayezhuthiya mizhikale' from 'Khadeeja', 'Anchu sharangalum poraathe Manmathan' from 'Parinayam', 'Swararaaga Gangaa pravaahame' from 'Sarggam', etc followed, and all these had one common factor -- Yesudas's most seductive voice, once heard and smitten forever! Yusafali has directed three films, 'Maram, Vanadevatha and Neelathaamara', and he produced and wrote the script for the beautiful film 'Sindooracheppu' in 1969. His debut was in Ramu Karyaattu's 'Moodupadam' in 1961, with the song, 'Mylaanchithoppil mayangi nilkkunna Monchathi'. His words in 'Vaathil thurakkoo kaalame' in 'God's own voice' and 'Kanna Kannilunni' in the inimitable voice of Chithra are two songs that make the listeners feel the blessings of God in different images! (1961 is special for Malayaalees as Yesudas also made his debut in the same year with, 'Jaathibhedam Mathadwesham'!)

The great Poet and Lyricist bid farewell to us today at 1730 hours(IST) in Amrutha Hospital in Kochi where he was undergoing treatment since January. Yusafali Kecheri's contribution to Malayalam Literature and film industry will always be remembered for ever! His words had a magical aura about them gliding people into a world filled with love, literature and gentleness. He was the one who brought the great musical legend Noushad Ali to score the music for the Malayalam film 'Dhwani' and 'Jaanakee Jaane...', the first Malayalam film song with only Sanskrit words blessed the airwaves in the celestial voice of Yesudas! He has received just about all the awards for film songs and his poems, including a National Award for the film 'Mazha' for the Sanskrit song, 'Geyam Harinaamdheyam', beautifully rendered by Yesudas, and has held many academic positions in Kerala. And he has famously declined a National Award when he was selected jointly for the 'Best Lyricist', saying that "The Best can only be One"!

He made his debut with the film 'Sindooracheppu', which changed the Malayalam film industry and his songs from this film are still on everyone's lips, so much so that 'Sindooracheppu' is synonym to Yusafali Kecheri! The songs from Hariharan's film 'Sarggam' will always be a tribute for Yousafali Kecheri – Krishnaripa saagaram, Raagasudhaarasa, Aandolanam, Pravahame, Kannadi Aadyamayen etc.There was a time when Malayaalees looked forward to the trio 'Yusafali Kecheri, the music legend 'Bombay Ravi' and the film director T Hariharan', as they turned anything they touched into gold! Yusafali wrote the most seductive words of 'Surumayezhuthiya mizhikale' for his wife Khadeeja and the alluring voice of Yesudas in MS Baburaj's soft music is still caressing our senses and will continue forever!


I join the rest of Malayaalees when I say "I love Yusafali Kecheri's songs and his poems"! How can anyone forget his beautiful poems in 'Ormmaykku thaalolikkan', 'Aalila', Kecherippuzha, Aayiram Naavulla mounam, Anchu Kannyakakal, Kecherippaattukal,'etc?! "..Shankichitaathen hridayametuthoru shayya jalopari theerthu njaan..........manivarnnane mellekkitathee njaan" from 'Aalila', and "Naadappaal katalunmathichu Jagadeeshan thanna Peeyooshamaayi..." in 'Ormmaykku thaalolikkan' about Yesudas, are just a few examples! There is another poem in 'Ormmaykku thaalolikkan' that every time I read I am in awe of the great Poet: 'Paataavu Njaan': "Ariyaan kazhingilla ninneyinnola-mennazhake, Ariyaathirunnumillalppamaay... ariyilla Ninne njaanenkilum ninnolamariyilla mattonnonnineyumennullathaa-marivinte munnil marayaay varthikkumarive Mukhapatam maattitheliyaruthoru naalum, Enteyee nithya jinjaasathan chirakatithaalathil paataavu Njaan sada" – such beautiful words, a must read for all those who can read Malayalam!

He has written more than 600 film songs – 'Surumayezhuthiya mizhikale, Paavaada praayathil, Krishnakripaa saagaram, Perariyaathoru nomparathe, Anchu sharangalum, Pathinaalam raavudichathu, Omalaale kantoo njaan, Geyam Hari Naamadheyam, Aandolanam, Sathyasaanu sruthicherthu, Shruthiyamma layamachan, Sangeethame Amara sallaapame, Nataraaja padadhooli, Ambilippolipole, Chithranilaavinte, Kanna kannilunni, and many many more beautiful and breathtaking songs are with us for eternity. His songs reveal a kaleidoscope of art and poetry that is evident if one looks at the gems he has given us during the past five decades. I would be doing an injustice if I didn't mention few more songs that display different emotions: Omane nin kavil, Kanyakamaarute naanam, Enikku Ninnodu, Manmatha jwarathinu, Murukkichuvannatho, Ithra madhurikkumo; Maamava Maadhava, Saamassa Sanchaarini, Thozhee ninakkoru kavitha, Marakkaan kazhingenkil, Maranno nee, Mohakkuruvikku, etc!

He was a true gentleman who loved everyone he met and his passing is a real loss to Malayalam Literature, film industry and the human race! I bid farewell to the great man in his own words from two of his poems, from 'Ormmaykku Thaalolikkan': "Urangoo Vishwaachaarya, Dharmma rakshaykkaay Veentumunaraan, Unarnnurangunnoreyunarthuvaan", and "Nonthu nontheevidham Praarthikkayaanu Njaan, Sampreethanaakkatte Ninneyum, Vishvika-Samvidhaathaavin Kalaakaamaneeyakam"! May his gentle soul RIP! My thoughts and prayers are with his wife, Khadeeja, his children, Suraj. Sabitha and the other two daughters.



more from the Corner archive…

FEATURED ARTICLE FROM THE ARCHIVES
International Women's Day and Leslee Udwin's Documentary, 'India's Daughter'
| | |
| --- | --- |
| by Elizabeth Menon | |
International Women's Day and Leslee Udwin's Documentary, 'India's Daughter'

I wish a 'Very Happy International Women's Day' to all the Women and Girls out there, and a better tomorrow!


As we celebrate 'International Women's Day', women are still fighting for Justice and Equality! I just watched 'India's Daughter' and I thought Leslee Udwin has done a very good job! The comments by the rapist or the lawyers are their own words and do not reflect the views of others! But the pitiful words of the defence lawyer about women make you wonder whether this is truly the 21st century! I wish everyone would see Leslee Udwin's documentary, 'India's Daughter', as it allows the viewers to be faced with the situation! Banning it from public viewing is utterly undemocratic and it's beyond me to understand why it is banned in India! What they don't realise is that they let the Nation be in bad light in front of the whole world by banning the documentary -- they don't want to be faced with the real truth and the vulgar mindset of some of the rotten ones in our society that includes all classes of people! It is about time that the men in India change their attitude towards women -- of course the rotten ones spoil it for the rest!

I urge everyone to watch the documentary before ridiculing it! The interview with the rapist just shows his lack of remorse and his attitude towards women and his views on how the women in India should behave -- perhaps reflecting the views of at least some of the men in our society, who should have a rethink about their appalling attitude! I hope and pray that the ban is lifted and the documentary is released to the Nation on 8 March, which is the International Women's Day, failing which would bring shame over India's democracy, as this beautiful documentary was intended to show the world how India and the mindset of its people were changing to fight the gender inequality to bring on 'Gender equality and Justice'!

A situation where women and children needing protection from men should not happen in any part of the world, and least of all in India, where female deities, 'Parvathy, Lakshmy and Saraswathy' are worshipped as goddesses! It just shows lack of morality and self-respect, and people forget their civic sense -- civic sense also includes respect towards fellow being, irrespective of their colour, gender or creed, and the willingness to help those in need. Sadly, moral decline is rampant in our country, and it's about time that we woke up to this fact and acted on it, instead of being laid back and reacting only when tragedy strikes! In an ideal world, women should feel free to travel anywhere, any time of day or night. But we are not living in an ideal world and therefore, I feel that women and children should take more care, if at all that's possible, especially now, when the morality is at its lowest, with the mobile phones and internet at their disposal! This is the twenty first century and women are at the forefront, holding jobs at the top levels in all walks of life, having to travel day and night and it is about time that men accept this fact and learn to treat women with respect – I am not saying this, forgetting those who do!

Women and children have to be protected by the authorities till such time when the civic sense of our people improves to respect women and children and to stop looking at women of all ages as sex objects! Children should be taught this at home and at school so that when they grow into adults they know how to respect women and children and protect them when the need arises. On this prestigious day, when we celebrate the 103rd International Women's Day, we should be spending our time and effort to bring this change of attitude in our society, hoping for a world where Women and Children are treated with respect, and look forward to mainstreaming a gender perspective so that men and women benefit equally and inequality is not perpetuated, reaching the ultimate goal of gender equality -- till then, the guilty must be punished severely, irrespective of their status in society! But there are important issues to be addressed, domestic violence, lack of sharing domestic responsibilities, Political representation for women, etc, and these have to be dealt with individually and collectively!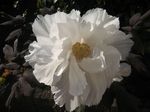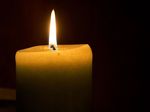 Leslee Udwin's Documentary: http://urbanasian.com/whats-happenin/2015/03/bbc-releases-indias-daughter-on-youtube/


© E Menon 2015
more from the English articles archive…

l¼al=\miyuM murLiyiel ravzñM
Lankalakshmiyum Muraliyile Ravananum
3`tafee6nI7M
Uthraada Kaineettam

International Women's Day and Leslee Udwin's Documentary, 'India's Daughter'
Remembering our King of Music -- Raveendran Master's 10th Remembrance Day!
Dr Rajagopal, Chairman of 'Pallium India', Honoured with the 'Alison Des Forges Award'
The Three-Day Diet that really works!
Send in Your Recipes & Requests

Yusafali Kecheri, the Great Legend Bids Farewell at 81
Eclipse on Friday 20 March, and Britain basking in the Morning Twilight
Friday the 13th and the Anarchy in Kerala Assembly!