NEW ON OMANA.NET...
TALK: Share opinions with other readers using the new Comments feature — now available for all articles.
SEE: New articles have related YouTube videos & clickable Pictures.
TASTE: Send in your recipes for the brand new Recipes section or try others' & give your 5-Idli™ rating.
FIND: You can now Search the site — use the search... box at the top of any page.




Malayalam Translation




INDIA FROM NEWS

(offline)


LATEST EDITION
Wednesday, October 22, 2014
Medical Miracle: Paralysed Man Walks Again


"More impressive than Man walking on the Moon", says, Professor Geoffrey Raisman from the University College of London! And I feel proud to be a doctor today, prouder than every other second of being one!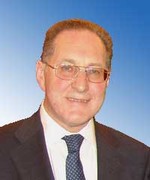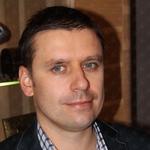 It was Alexander Fleming in 1928, who discovered Penicillin that changed the Medical world and the way we treated infections, which started of as an accidental discovery in a culture dish (Petri dish) of Staphylococcus aureus! And now, another Medical discovery by Professor Geoffrey Raisman the Chairman of 'Neural Regeneration' at the Institute of Neurology in University College London, in collaboration with the Polish Surgeons have discovered a transplant technique to make the spinal cord spring back to life! It is only the start, but new hope for millions of people worldwide in wheel chairs, paralysed from neck down or waist down, quadriplegics or paraplegics, who never could hope to use their limbs again! Darek Fidyka, 40 year old man whose spinal cord was completely severed when he was repeatedly stabbed from the back four years ago, is the first person to walk using a frame after receiving the transplant two years ago! Professor Raisman and Dr Pawel Tabakow, consultant neurosurgeon at Wroclaw University Hospital leading the Polish Team, have been working tirelessly for many years for this miracle, though it will take more work before it can be offered to everyone!

It all started when Professor Raisman noticed under the microscope that the Olfactory ensheathing cells (OEC) in the nose, the specialised cells for the sense of smell, had an uncanny resemblance to the structure of the nerve cells, which made him test it in rats in 1985 and found promising results! The Olfactory cells act as the pathway for the nerve fibres in the Olfactory system and this principle was used for this discovery. One of the Olfactory bulbs from Darek Fidyka was removed and then the cells were cultured and transplanted as microinjections into the spinal cord above and below the severed part of the cord. Then, four strips of nerve tissue (8mm long) were taken from his ankle and placed across the gap in the severed spinal cord, following which the transplanted Olfactory cells acted as the pathway for the nerve tissue to grow and fill the gap! Darek Fidyka was paralysed for two years when he had the transplant and three months later, he noticed his thigh muscles getting bulky! It took another six months before he was able to walk with support and leg braces. And now, after two years of the transplant, he is able to walk with a frame and has slight bladder, bowel and sexual sensation. But the surgeons need to treat another 10 patients before the treatment can be offered to everyone, and only those who had clean cut spinal injury would be tried in this group, as it is still in its infant stage – crush injury to the cord may not respond as a clean cut injury.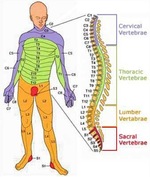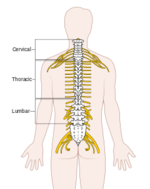 The research is mostly funded by charity organisations: 'Nicholls Spinal Injury Foundation (NSIF)' and the 'UK Stem Cell Foundation (UKSCF)' are the main contributors for this project. When David Nicholls's (Chef in UK) son, Daniel was paralysed following a swimming accident, Nicholls set up the 'Nicholls Spinal Injury Foundation (NSIF)'. 'UK Stem Cell Foundation (UKSCF)' was set up in 2007 to speed up progress of the 'Stem cell research' that gives promising results for various illnesses, including Parkinson's Disease! This project needs funding for further research and pilot studies before this ground breaking treatment could be offered to the millions of people worldwide and the progress of this miraculous treatment obviously would depend on the funding received! I felt honoured listening to Prof Geoffrey Raisman on the radio this afternoon, when he said that this miracle of a treatment is more impressive than 'Man walking on the Moon'. He added " Nothing else would give me more pleasure than seeing him walk on his feet", and it would be my proudest boast if I could say that no patient had had to pay one penny for any of the information we have found"!




I salute Prof Geoffrey Raisman, Chairman of 'Neural Regeneration' at the Institute of Neurology in University College London, Dr Pawel Tabakow, consultant neurosurgeon at Wroclaw University Hospital and all the others in both the teams in London and Poland! I hope and pray that this project progresses as expected, bringing 'Rebirth' and a brighter tomorrow to the millions worldwide who are committed to the wheelchair!
more from the Corner archive…

FEATURED ARTICLE FROM THE ARCHIVES
Dr Rajagopal, Chairman of 'Pallium India', Honoured with the 'Alison Des Forges Award'
| | |
| --- | --- |
| by Elizabeth Menon | |
Dr Rajagopal, Chairman of 'Pallium India', Honoured with the 'Alison Des Forges Award'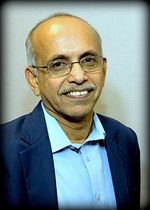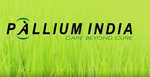 'Human Rights Watch' honours courageous people who dedicate their lives for the welfare of the world's most vulnerable people. Four advocates for Human Rights, Dr. M. R. Rajagopal from India, the Founder Chairman of 'Pallium India', Shin Dong-Hyuk from North Korea, Father Bernard Kinvi from the Central African Republic, Arwa Othman from Yemen have been chosen as the worthy recipients of the most prestigious 'Dr Alison Des Forges Award' in 2014. The award is named after Dr. Alison Des Forges, senior adviser at Human Rights Watch for almost two decades, who died in a plane crash in New York State on February 12, 2009. Dr Alison was the world's leading expert on Rwanda, the 1994 genocide and its aftermath.

'Dr. Alison Des Forges Award' will be presented at the 'Voices for Justice Annual Dinners' in 20 cities worldwide, and the first dinner will be held in Los Angeles and Santa Barbara in November, where Dr Rajagopal will be honoured! The others will be presented at various venues around the world: "Shin Dong-Hyuk, who experienced brutality and starvation growing up in one of North Korea's forced labor camps and has worked tirelessly to alert the world to these horrors since his escape in 2005; Father Bernard Kinvi, a Catholic priest who saved the lives of hundreds of Muslim civilians targeted during sectarian violence in the Central African Republic; Arwa Othman, a leading advocate working to end child marriage and promote equality for women in Yemen". These dinner evenings celebrate the courage of people who faced adversities to create a world free from abuse, discrimination, and oppression. It will also give an opportunity for the recipients of the award to inform supporters of the 'Human Rights Watch' and others of their struggle against opposition to better the lives of those suffering in the society.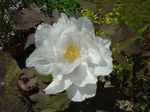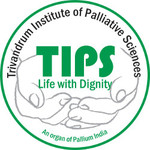 Dr M R Rajagopal from Kerala, a clinician(Anaesthetist), academic and an activist for human rights is the 'Face of Palliative Care' in India, and is considered 'Father of Palliative Care in India'! He has been working to promote Palliative care in India as a 'Human Right' and to protect patient's right to have pain relief and die with dignity, He developed the world's most successful Community-based Palliative Care Programme, 'Pallium India' and he is solely responsible in convincing the Indian Government to make morphine more available for patients. His main contributions over the past 20 years have been the formation of the 'National Programme in Palliative Care in India (NPPPC) in 2012 and in bringing the Parliament of India to amend the harsh 'Narcotic Drugs and Psychotropic Substances Act of 1985 (NDPS), and the amendment was passed in 2014. 'Pallium India' aims to stop the suffering of millions in India who are denied of Pain relief and medical care. They encourage volunteers and the well-wishers to help them in their endeavour to achieve this goal!

It is the enthusiastic dedication of Dr Rajagopal that there is an increased awareness among the professionals and the public about Palliative care in India and to fight against the inhuman act of allowing patients to die in pain, which is against human rights. He believes that patients should not suffer from treatable pain, which is violation of human rights, and allowing them to be free of that pain and to die with dignity is kindness! We offer our gratitude to Dr Rajagopal and his team for allowing the terminally ill patients to be relieved of their pain and die with dignity! At this juncture, I wish to mention a book written by Nazeem Beegum, 'My Mother Did Not Go Bald', dealing with the trauma of cancer and the detached behaviour that patients and their carers have to endure, which was released on 2 September 2014. I think it was quite fitting that Dr Daniel Babu Paul IAS, whose name is synonym to IAS, a great Orator, Author of many books, including the 'Bible Dictionary,'Veda Shabda Ratnakaram, and a man of great wisdom, handed over the first copy to Dr M.R.Rajagopal!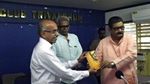 'Trivandrum Institute of Palliative Sciences' (TIPS) is a 'World Health Organization Collaborating Centre' (WHOCC) for 'Training and Policy on Access to Pain Relief', based in Thiruvananthapuram in Kerala that gives high quality palliative care, a clinical service based on community oriented palliative care, local health workers, home visits and free treatment that includes free drugs for poor patients. 'Pallium India' has training programmes all over India and in South East Asia for professionals, adult and paediatric palliative care. It also arranges Educational Programmes for doctors, nurses, volunteers and medical students and they have clinics and link centres that provide home care services.

('Pallium India's' new 'Palliative Care Information Centre' based in Trivandrum started on 1 August 2014 and has a manned information desk on all days except Sundays and National holidays, from 9:00AM to 12:00 Noon and can be accessed over phone: 0091 9746745497. An experienced person with medical background, trained in palliative care will be available during this time to provide the information related to palliative care for patients, families, medical professionals and volunteers wishing to help! Further information on 'Pallium India' and its activities are available on their website: www.palliumindia.org)


© E Menon 2014
more from the English articles archive…

lĽal=\miyuM murLiyiel ravzńM
Lankalakshmiyum Muraliyile Ravananum
3`tafee6nI7M
Uthraada Kaineettam

Dr Rajagopal, Chairman of 'Pallium India', Honoured with the 'Alison Des Forges Award'
'Post Onam Blues' and its Cure!
The Three-Day Diet that really works!
Send in Your Recipes & Requests

Medical Miracle: Paralysed Man Walks Again
Kailash Sathyarthi from India and Malala Yousafzai from Pakistan win this years 'Nobel Peace Prize'
'Mangalyaan', India's First Satellite to Mars, enters the Orbit!