NEW ON OMANA.NET...
TALK: Share opinions with other readers using the new Comments feature — now available for all articles.
SEE: New articles have related YouTube videos & clickable Pictures.
TASTE: Send in your recipes for the brand new Recipes section or try others' & give your 5-Idli™ rating.
FIND: You can now Search the site — use the search... box at the top of any page.




Malayalam Translation




INDIA FROM NEWS

(offline)


LATEST EDITION
Wednesday, October 01, 2014
Dr Rajagopal, Chairman of 'Pallium India', Honoured with the 'Alison Des Forges Award'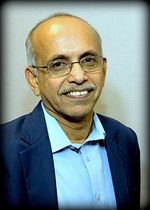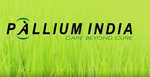 'Human Rights Watch' honours courageous people who dedicate their lives for the welfare of the world's most vulnerable people. Four advocates for Human Rights, Dr. M. R. Rajagopal from India, the Founder Chairman of 'Pallium India', Shin Dong-Hyuk from North Korea, Father Bernard Kinvi from the Central African Republic, Arwa Othman from Yemen have been chosen as the worthy recipients of the most prestigious 'Dr Alison Des Forges Award' in 2014. The award is named after Dr. Alison Des Forges, senior adviser at Human Rights Watch for almost two decades, who died in a plane crash in New York State on February 12, 2009. Dr Alison was the world's leading expert on Rwanda, the 1994 genocide and its aftermath.

'Dr. Alison Des Forges Award' will be presented at the 'Voices for Justice Annual Dinners' in 20 cities worldwide, and the first dinner will be held in Los Angeles and Santa Barbara in November, where Dr Rajagopal will be honoured! The others will be presented at various venues around the world: "Shin Dong-Hyuk, who experienced brutality and starvation growing up in one of North Korea's forced labor camps and has worked tirelessly to alert the world to these horrors since his escape in 2005; Father Bernard Kinvi, a Catholic priest who saved the lives of hundreds of Muslim civilians targeted during sectarian violence in the Central African Republic; Arwa Othman, a leading advocate working to end child marriage and promote equality for women in Yemen". These dinner evenings celebrate the courage of people who faced adversities to create a world free from abuse, discrimination, and oppression. It will also give an opportunity for the recipients of the award to inform supporters of the 'Human Rights Watch' and others of their struggle against opposition to better the lives of those suffering in the society.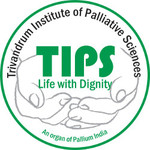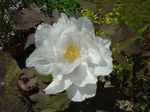 Dr M R Rajagopal, a clinician, academic and an activist for human rights is the 'Face of Palliative Care' in India, and is considered 'Father of Palliative Care in India'! He has been working to promote Palliative care in India as a 'Human Right' and to protect patient's right to have pain relief and die with dignity, He developed the world's most successful Community-based Palliative Care Programme, 'Pallium India' and he is solely responsible in convincing the Indian Government to make morphine more available for patients. His main contributions over the past 20 years have been the formation of the 'National Programme in Palliative Care in India (NPPPC) in 2012 and in bringing the Parliament of India to amend the harsh 'Narcotic Drugs and Psychotropic Substances Act of 1985 (NDPS), and the amendment was passed in 2014. 'Pallium India' aims to stop the suffering of millions in India who are denied of Pain relief and medical care. They encourage volunteers and the well-wishers to help them in their endeavour to achieve this goal!

It is the enthusiastic dedication of Dr Rajagopal that there is an increased awareness among the professionals and the public about Palliative care in India and to fight against the inhuman act of allowing patients to die in pain, which is against human rights. He believes that patients should not suffer from treatable pain, which is violation of human rights, and allowing them to be free of that pain and to die with dignity is kindness! We offer our gratitude to Dr Rajagopal and his team for allowing the terminally ill patients to be relieved of their pain and die with dignity! At this juncture, I wish to mention to mention a book written by Nazeem Beegum, 'My Mother Did Not Go Bald', dealing with the trauma of cancer and the detached behaviour that patients and their carers have to endure, which was released on 2 September 2014. I think it was quite fitting that Dr Daniel Babu Paul IAS, whose name is synonym to IAS, a great Orator, Author of many books, including the 'Bible Dictionary,'Veda Shabda Ratnakaram, and a man of great wisdom, handed over the first copy to Dr M.R.Rajagopal!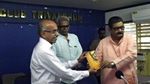 'Trivandrum Institute of Palliative Sciences' (TIPS) is a 'World Health Organization Collaborating Centre' (WHOCC) for Training and Policy on Access to Pain Relief, based in Thiruvananthapuram in Kerala that gives high quality palliative care, run a clinical service based on community oriented palliative care, including local health workers and home visits, free treatment that includes free drugs for poor patients. Pallium India has training programmes all over India and in South East Asia for professionals, adult and paediatric palliative care. It also arranges Educational programmes for doctors, nurses, volunteers and medical students. They have clinics and link centres that provide home care services. (Pallium India's new Palliative Care Information Centre based in Trivandrum has started functioning from Aug 1, 2014. A manned information desk will be functioning on all days except Sundays and National holidays, from 9 am to 12 noon and can be accessed over phone: 91 9746745497. An experienced person with medical background, trained in palliative care, will be available during this time to provide the information related to palliative care for patients, families and medical professionals, volunteers wishing to help! Further information on 'Pallium India' and its activity can be obtained from their website: www.palliumindia.org)
more from the Corner archive…

FEATURED ARTICLE FROM THE ARCHIVES
Kerala Government's Decision to Ban Alcohol in Kerala!
| | |
| --- | --- |
| by Elizabeth Menon | |
Shutting Down Bars or Ban on Alcohol is not the Answer!





Kerala government has decided to close all 730 bars in the state, allowing only five-star hotels to have the bars from April 2015 – 418 bars have been closed already since April and licence for the 312 bars will not be renewed after 31 March2015. Kerala State Beverages Corporation (KSBC) runs 337 liquor shops, open seven days a week, each liquor shop catering for around an amazing 80,000 clients also would be phased out! Kerala consumes 16% of India's total liquor and has the country's highest per capita consumption of alcohol at 8.3 litres per year taking over that of Punjab and Haryana, and double the national figure of four litres/year! It is estimated that more than 40% of revenue come from alcohol, both from KSBC and private sector! One must understand here that the per capita consumption rate of 8.3 litres/year is calculated in relation to the total population that includes women and children, most of whom do not consume the stuff and therefore, the actual rate would be even much higher! It is then, not surprising that the incidence of liver failure following cirrhosis liver is rather high, and not to forget domestic violence and alcohol related divorces! Alcohol in excess is detrimental for health and there is no argument against its ill effects, but closing the bars in hotels or ban on liquor is not the answer for that -- this would only increase the flow of illicit toxic liquor into the community, which would cause blindness and death!

Domestic violence, suicide and poverty due to excessive drinking is another side of the coin, but a ban will not stop it, as those who need the drink will find the toxic liquor from back-streets, which would be more dangerous -- the buyers and the sellers going underground! People should be made aware of the dangers of excessive drinking -- a glass of wine a day is accepted to be good and the incidence of heart disease is known to be less in Italy where people do have a drink with their meal, but that does not mean that one should drink it like the cattle do -- a drink is meant to be sipped slowly and not drink in one gulp as shown in some films! The awareness among people to drink in moderation is what is needed and to avoid drinking the illicit toxic drink that can cause all sorts of damage, and also to avoid drink-driving!





There are lot of people around the world, even among the elite and high-society who do not drink, but it is quite the done thing to have a drink with one's meal, or during a social occasion, which does not make one an alcoholic! And there are few who like a shot of brandy or whiskey in the evening and they too would find it difficult to get it or be forced to buy it in the black market, and these people also are not alcoholics! We are living in the 21st century, and we should be aware of the financial aspects too, as money for the public services do not drop from the sky; the revenue comes from all sorts and tourism makes a big part! Most tourists would like to have a drink when they are on holiday and when they know that they can't have a drink, they would think twice before coming to Kerala – students and people on a budget form the majority of tourists who couldn't afford the 'Five-star facilities'! And also the Government needs money for education, salary, pension, etc and they would have to increase the tax or the price of commodities to raise the money for its functioning, or cut back on benefits, and eventually the people will have to bear the brunt of it all. These are some of the facts one need to consider before barging on a scheme like putting a ban on alcohol! People work very hard all their life and it is the Pension, Provident fund, etc, that give a bit of comfortable living once they retire and that should never be touched, and even thinking about stopping these is unpardonable!

'Alcoholism' is an addiction that needs 'Treatment and rehabilitation', like any other addiction, and 'Shutting down Bars' is not the answer! Usually there are underlying causes for this dreadful condition and what they need is help and compassion and majority of them could be treated, but it is generally considered a lifelong process, which is what the 'Treatment Centres' are doing even worldwide, with good results -- we have come a long way in treating this and similar conditions! There are 28 such 'De-addiction and Drug and alcohol rehabilitation Centres' in Kerala --'Navajeeva Kendram' in Malayalappuzha in Pathanamthitta District is just one example! There is only one Ayurvedic centre in Kerala, 'Sanjo Sadan Ayurvedic De-Addiction Cum Rehabilitation Centre, Anandapuram' in Irinjalakkuda -- this centre alone has treated more than 1600 addicts! All these centres are very highly rated and well known for their success in treating those with Drug and Alcohol addictions. There is a great variety of treatment options, such as integrated treatment, counselling, residential rehab, Alcoholic Anonymous and Narcotic Anonymous Groups (AA and NA Groups),etc. The treatment in most of these Centres has a holistic approach to the healing of the alcoholics and drug addicts. The treatment focuses to identify and change the core issue or problem which blocks the person to lead a healthy happy life.









The treatment is based on the concept of considering addiction as a disorder, which may have its roots in childhood, parenting, experiences or behaviour learning, hereditary factors and personality factors.The treatment is based on the concept of considering addiction as a disorder, which may have its roots in childhood, parenting, experiences or behaviour learning, hereditary factors and personality factors.The treatment program begins with minimum 15 days residential program, during which time, the patient goes through medication for withdrawals, psycho education, assessment, group therapy, skill training, yoga, meditation and prayer, relaxation therapy, counselling, psycho therapy, hypnotherapy and family therapy. The government should be providing financial help for these centres and promote awareness of the dangers of alcoholism and the options available at these Centres where one could get help, as most people are not aware of this facility!

There are so many other things that the government should be spending their time, like protecting women and children from the rapists and trafficking, stopping corruption, implementing the existing law of wearing seat belts by all passengers in a car and helmets for the two-wheelers to prevent deaths, improving roads, increasing old age pension, providing benefits for the disabled, etc! I don't want anyone to think that I support the 'Liquor lobby': 'I don't', and I don't drink either! It is ideal if one could avoid all that is harmful, but we don't live in an ideal world, and one should know one's own limitation ("Man must know his limitations', as in the famous quote!) and learn to stop when that limit is reached – drinking in moderation, unless alcohol is medically advised against, should be the motto for those who like a drink! The public also should take some responsibility for their welfare and seriously think about curtailing their desire to get immersed in alcohol or go on a binge at weekends or during festivals! It is the public awareness regarding the hazardous aspects of alcohol that should be promoted and not a 'Ban on alcohol', which will have dire consequences at various levels, including the increase in the underground selling of illicit toxic alcohol that kills, bringing on death and blindness on a massive scale, while those with money buying the stuff in the black market!! Ban is not the answer, which will only flourish the black market and the sellers in the Underground and one needs to think logically about all aspects before bringing on the 'Ban'!


© E Menon 2014
more from the English articles archive…

lĽal=\miyuM murLiyiel ravzńM
Lankalakshmiyum Muraliyile Ravananum
3`tafee6nI7M
Uthraada Kaineettam

'Post Onam Blues' and its Cure!
A Day to Celebrate our Teachers!
The Three-Day Diet that really works!
Send in Your Recipes & Requests

Dr Rajagopal, Chairman of 'Pallium India', Honoured with the 'Alison Des Forges Award'
'Mangalyaan', India's First Satellite to Mars, enters the Orbit!
Rishi Raj Singh IPS is moved yet again!