NEW ON OMANA.NET...
TALK: Share opinions with other readers using the new Comments feature — now available for all articles.
SEE: New articles have related YouTube videos & clickable Pictures.
TASTE: Send in your recipes for the brand new Recipes section or try others' & give your 5-Idli™ rating.
FIND: You can now Search the site — use the search... box at the top of any page.




Malayalam Translation




INDIA FROM NEWS

(offline)


LATEST EDITION
Saturday, January 30, 2016
Remembrance Day of Gandhiji, Father of Our Nation!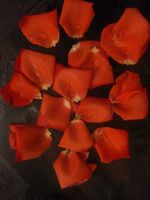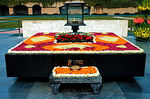 "Raghupati Raghav Raja Ram

Patita Pavan SitaramSitaram,
Ishwar Allah Tero Nam,

Sabako Sanmati De Bhagawan

Raghupati Raghav Raja Ram

Patita Pavan Sitaram … ..."

Today, we mourn 'Father of our Nation', who was assassinated 68years ago! It was on 30 January that we lost the light of our Nation by a bullet from Nathuram Godsey and the whole country wept for the Nation's irreplaceable loss. Gandhiji stood for 'Nonviolence and Self -reliance' and he hoped that the Nation would follow! We like to think that we follow in his footsteps, but one hopes that we are wise enough to learn from the wisdom and the teaching he has left behind for the betterment of our Country!

The new generation has to work towards achieving a better quality of life -- abolishing corruption at all levels and better judgement at choosing the political leaders, provision of good water supply and sanitation, awareness of One's civic duties by stopping 'Harthals', strikes and 'Sit-ins' that stop the country's progress, better care for our elders and learning to love and respect others, especially women and children in our homes and on our streets -- yes, we have a long way to go! Unless we overcome the fear of those whose faith is different from our own, we cannot build a free, just, and caring nation -- we need to do it individually and collectively without waiting for our government to take the lead. Let's take a pledge for that on this day, when we mourn our Gandhiji, 'Father of our Nation', who sacrificed his life for us!

I pray for Gandhiji's soul in the hope that his spirit will bring back the light we have lost! Gandhiji and Nehru had a dream -- a prosperous and united India and One hopes that the 'Vibrant dream' will be fulfilled soon. To achieve this dream, One must remember here that the Nation needs its people to work very hard forgetting all their differences. We remember Gandhiji always, but more so today and it is only just, that we apologise to him for the corruption, the gang-rape, the violence on our streets, etc, which would be causing unrest for his soul, and promise 'Father of our Nation', a better tomorrow so that his soul can rest in Peace!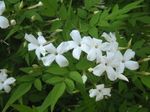 more from the Corner archive…

FEATURED ARTICLE FROM THE ARCHIVES
Celebrating the Celestial Birthday on this day, 10 January 2016!
| | |
| --- | --- |
| by Elizabeth Menon | |
Celebrating the Celestial Birthday on this day, 10 January 2016!

Birthday Wishes to our 'Gaana Gandharvan', whom we lovingly call 'Dasettan'!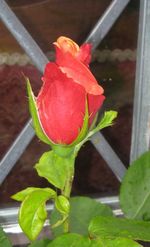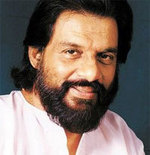 January 10th is always special for Malayaalees because that is the special day when Yesudas was born, on the day of 'Uthraadam' in the month of 'Dhanu'! Yesudas is the one who is blessed with the inimitable voice that is tuned by God Himself and Malayaalees and all those who love music celebrate our Gandharvan's Birthday – the seasons pass by without even a glance, while he stays young with a beautiful voice that is still at its zenith – perhaps to honour the words of the great Chembai Vaidyanatha Bhagavather on the 10th day of January years ago, "Innu Daasinte Muppathiyanchaam Pirannaalaanu ..."("Today is Das's 35th Birthday")! The most beautiful words of Rafeeq Ahamed from Rangith's film, 'Spirit', 'Ee chillayil ninnu bhoomi than koumaarakaalathilekku parakkaam..' in the Gaandharva Voice is the perfect example of what a 'Real song' should be – a song rendered in his 70s, and the song that one wants to hear again and again, gliding the listener to sheer bliss every time, as that voice is just heaven!


Most of us wake up to his beautiful voice and it is his voice that we hear before we go to sleep at night – his celestial voice is with us in our moments of happiness, most romantic and erotic moments, celebrations, sadness, and any other moment that one can think of! When Yesudas sings the melodies the listener gets the feeling that he is singing to that particular person only, caressing the inner core of that person – his voice has that inimitable magical quality, and still an enigma! Yesudas sings the meaningful words of ONV Kurup that ask the question the world over is dying to ask the 'Gaana-Gandharvan': "Parayoo Nin Gaanathil nukaraatha theninte Madhurima engane vannu...?"("Won't you tell us, how your songs got the sweetness of the 'Untouched honey"?!)
His voice still has the power to engulf the listeners in pure magic, gliding them to celestial heights – a voice that is vibrant enough to conquer all age groups, whether he is singing classical or light music, even after 55 years in the music industry. His dedication to his profession, strict diet and exercise, and of course the celestial blessing keep our 'God of Music' in eternal youth, with a magical voice to match!

It has been said that Yesudas sings in God's voice, and when asked about this, he told me, "Ellaavarkkum Daivathinte shabdamaanallo" ("Everyone has God's voice), showing his humility! But I would say, "His voice has a 'God-like quality'! It is not just one of the most beautiful voices in the world, it is pure enough to make you think of walking on dry snow when the sun is shining ('Ottakkampi Nadam Mathram') or perhaps the smooth bubbling of cream and melting chocolate, dripping with honey ('Chandana lepa sugandham', 'Chandanacholayil', Ponnil kulichu ninnu'), or exotic enough to remind us of the most beautiful paintings of Raja Ravi Varma that has the exquisite magical touch to take you to the most erotic planes ('Poykayil', in the film Rajashilpi). or the most powerful songs that even challenge the sound waves ('Hari Muralleeravam',
'Gange', 'Padha Smarana sukham',etc!)

Something special happens even when he sings very ordinary songs -- words come to life and songs become classics, writers and their lyrics reach immortality through his voice, music directors become legends and listeners are blessed! Yousafali Kecheri has written the poem, 'Yesudas', and has dedicated a song, "Thenaanu Nin Swaram Paattukara, Poovaanu Nin Manam Koottukaara"; even the great Vayalar Rama Varma has written a song for his, 'Yesu', which shows the greatness of this musical legend! 

The most delightful, "Chillitta vaathilil vannu nilkkaamo ... melle thurannu tharaamo …", words of K Jayakumar IAS ('Chandanalepa Sugandham'-fame'!), is a true 'Heart-stopper' and seduction at its best in Yesudas's most alluring voice and I was hooked the first time I heard it years ago – I couldn't believe that somebody could use such simple words and create something that is so enchanting, and of course, the celestial voice brought the words to life!

I feel that we can all empathize with the beautiful words of K Jayakumar that dance to Yesudas's most seductive voice, touching our innermost senses – perhaps an 'Anthem' for Malayalees!

"Ormmayil Kaanunnathee Mukham Maathram
Jeevanil Cherunnathee Swaram Maathram
Kelkkunnathellam Sukhamulloreenam
Viriyunnathellam Neerunna Mounam
Hrudayam Thetunna Thaalam
Sukritham Pookkunna Kaalam…" (Film: 'Uthram oru Nakshathram')




"May all your dreams be showered with Celestial blessings and may you reign forever" – you or your voice will never grow old because you are blessed, and have the love and prayers of millions of admirers!

"May green be the grass you walk on, 

May blue be the skies above you, 

May pure be the joys that surround you, 

May true be the hearts that love you"

(Irish Blessing)









Few songs:
"Ee chillayil ninnu ... from 'Spirit: https://www.youtube.com/watch?v=HV5c7pjelcE: words of Rafeeq Ahmed, to the music of Shahabas Aman

"Ormayil ...": https://www.youtube.com/watch?v=f-eU6dxNiWU: K Jayakumar and Sunny Stephen

'Chandanacholayil mungi neeraadiyen ...': https://www.youtube.com/watch?v=kujJUU8HfPI

'Ponnil kulichu ninnu ...': https://www.youtube.com/watch?v=REkluyqjsas

and 'Paadha smarana sukham': https://www.youtube.com/watch?v=iPRydlvT6vY, from the film, 'Sallaapam'(1996), Kaithapram and Johnson

"Chillitta Vaathilil...": K Jayakumar and Jerry Amaldev
'ennum chirikkunna suriyante": SKT and Raveendran

"Hari muraleeravam..."-Live: https://www.youtube.com/watch?v=eVI7GsVGaMg&list=RDeVI7GsVGaMg: Gireesh Puthencherry and Raveendran
'Pramadavanam...'-Live: https://www.youtube.com/watch?v=W_Dm84VwHZc&index=2&list=RDeVI7GsVGaMg: Kaithapram and Raveendran



© E Menon 2016
more from the English articles archive…

l¼al=\miyuM murLiyiel ravzñM
Lankalakshmiyum Muraliyile Ravananum
3`tafee6nI7M
Uthraada Kaineettam

Celebrating the Celestial Birthday on this day, 10 January 2016!
Congratulations to Yesudas who won the Kerala State Award for the Best Singer
Remembering Jawaharlal Nehru on this day, 27 May 2015.
The Three-Day Diet that really works!
Send in Your Recipes & Requests

Remembrance Day of Gandhiji, Father of Our Nation!
The Legendary British Pop Star, David Bowie, the Stardust-man of Multicolours died on this Sunday (8.1.1947-10.1.2016)
Celebrating Jawaharlal Nehru's 126th Birthday on 14 November 2015 And 54 Years of 'Musical Heaven' by our 'Ganagandharvan', Yesudas