NEW ON OMANA.NET...
TALK: Share opinions with other readers using the new Comments feature — now available for all articles.
SEE: New articles have related YouTube videos & clickable Pictures.
TASTE: Send in your recipes for the brand new Recipes section or try others' & give your 5-Idli™ rating.
FIND: You can now Search the site — use the search... box at the top of any page.




Malayalam Translation




INDIA FROM NEWS

(offline)


LATEST EDITION
Friday, August 29, 2014
Michael Jackson at the 'Roundhay Park' in Leeds, England, 26 Years ago!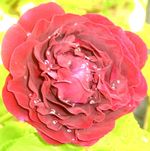 It was the 29th of August 1988 at the 'Roundhay Park in Leeds and I was there to witness the "Michael Jackson Magic'! It was Michael's 30th Birthday on that day adding to the glitter! Few of us somehow got the tickets and we went early in the afternoon around 2 PM to be at the front of the queue so that we could get a place in front of the podium, hoping to get a good glimpse of Michael, as there was only standing room for the concert in that huge park! We were there three hours before the the gates opened at 5PM for the concert at 6:30PM, and none of us noticed the long hours we stood at the gates and then for the concert – I guess it shows how keen we were! Finally the gates were opened and it was a mad rush and discipline was out of the window as everyone tried to get in first and we found ourselves standing almost in the middle of the park! Kim Wilde was the support act – she gave a wonderful performance and sang her hit songs, including her beautiful debut single, "Kids in America"! But the fans, around 60,000, were waiting for Michael and it was sheer magic when he appeared on stage and the crowed just erupted! And to this date, I really don't know how it happened, we were pushed by the sea of people behind us, each one trying to get closer to Michael, and I found myself standing almost in front of the stage! All of us got separated and those days we didn't have the mobile phones, but somehow we found each other!











I still remember the helicopter flying over he stadium with a banner that said, "HAPPY BIRTHDAY MICHAEL" – it was his 30th Birthday that year, and he would have been 56 years today, 29 August 2014! And when he stood motionless in front of the adoring fans for two minutes they couldn't control the excitement! It was a spectacular event with lot of fireworks and explosions to celebrate his birthday and of course, Michael's performance on stage was magical, his every move being applauded by the adoring fans. Then he started singing and it was just heaven – started with 'Wanna Be Startin' Somethin' and sang many of his hits, including those from the 'Jackson-Five'! 'Beat it, Billy Jean, Thriller, Rock with you, Another part of me, This Place Hotel, I want You Back, Human Nature, She's Out of My Life, I Just Can't Stop Loving You, Bad Groove, etc. followed. And when the concert ended, we all wanted more and Michael returned to the stage to sing one more song! It was a magical evening and that was the last time I saw Michael. He is no more, but we still have his music that we enjoy immensely! I feel happy that I was there to celebrate Michael Jackson's 30th Birthday and I am sure there are millions of fans around the world thinking of the great singer and performer who invented the 'Moon Walk' on stage! May your soul Rest in Peace Michael!

more from the Corner archive…

FEATURED ARTICLE FROM THE ARCHIVES
Richard Attenborough Bids Farewell (1923-2014)
| | |
| --- | --- |
| by Elizabeth Menon | |
Richard Attenborough Bids Farewell (29 August 1923 - 24 August 2014)














Lord Attenborough, the great British actor, Oscar-winning director, President of BAFTA (British Academy of Film and Television Arts), President of the Royal Academy of Dramatic Art (RADA) and former Chairman of BFI (British Film Institute), died at noon on Sunday, 24 August, aged 90. He was Knighted in 1976 and was made a Life Peer in 1993, which was bestowed on him by Queen Elizabeth11. His first break in a major Hollywood film was in 1963, with 'The Great Escape' as RAF Squadron Leader Roger Bartlett (Big X). He won the BAFTA for Best Actor in 'Guns at Batasi (1964) and was the Golden Globe Winner for two consecutive years, in 1967 for 'Sand Pebbles', and 'Doctor Dolittle' in 1968! But he is best known for his highly acclaimed, Oscar-winning epic, 'Gandhi' (1982), which took 20 years to make that starred Ben Kingsley as 'Mahatma Gandhi', winning him two oscars, as the best Director and for the best picture as the film's Producer -- the film went on to receive eleven Oscars! He had served in the Royal Air Force during the Second World War. His brother is the best loved Naturalist, David Attenborough, whose Nature Programmes continue to amaze people around the world! Richard Attenborough was 'Dickie' to friends, but born, Richard Samuel Attenborough in 1923 in Cambridge.

(The best loved and equally famous Attenborough Brothers, Richard and David!)







He started his acting career in films in 1942 in Noel Coward/David Lean film, 'In Which We Serve', Graham Greene's 'Brighton Rock', which was followed by 'London Belongs to Me' (1948), 'Morning Departure' and 'The Flight of the Phoenix" (1965), 'The Sand Pebbles'(1966) and "Doctor Dolittle" (1967) He achieved international recognition for his starring role in 'Jurassic Park', and Kenneth Branagh's 'Hamlet'(His only appearance in a film adaptation of Shakespeare), as Jacob in 'Joseph and the Amazing Technicolour Dreamcoat' and Shekhar Kapoor's 'Elizabeth' in 1998, to mention a few! He had also acted in the West End production of Agatha Christie's 'The Mousetrap', that opened in 1952, which is now the longest running drama in its 62nd year, still running at the St Martin's Theatre, a simple drama, but the most amazing show that makes one watch sitting on the edge of one's seat – Richard Attenborough and his wife, Sheila Sim were among the original cast at the 'Ambassador's Theatre' when it first opened in 1952! He has also acted in Satyajit Ray's 'Shatrang ki Khiladi' ('The Chess Players'), as a Scottish Army General in 1977! He has also produced films, 'The Angry Silence'(1960) and Whistle Down the Wind' in 1961, and of course, the biggest production was 'Gandhi' (1982)that he directed as well, wining two Oscars, Best Picture and best Director! He was the Chancellor of the University of Sussex for 10 years (1998-2008), and headed many charity organizations.









His directorial debut was in 1969, with 'Oh! What a Lovely War', a musical satire set during the First World War, followed by 'Young Winston' (1972), showing the early years of Winston Churchill's life, 'A Bridge Too Far' (1977), a wartime epic. Magic (1978) starring Anthony Hopkins as a deranged ventriloquist, which proved that he could make thrillers too! Then followed many films such as 'Cry Freedom'(1980) a critical appraisal on apartheid, based on the life of South African activist Steve Biko, and the biographical films, 'Chaplin' (1992), starring Robert Downey Jr as Chaplin; 'Shadowlands '(1993) with Anthony Hopkins, based on the life of C.S. Lewis; 'In Love and War (1996), a First World War love story about the young Ernest Hemingway, with Sandra Bullock and Chris O'Donnell and 'Closing the Ring' in 2007, starring Shirley MacLaine, Christopher Plummer, Pete Postlethwaite, Martin Mac Cann and Brenda Fricker.

The most beautiful, heart-wrenching, 'Closing the Ring' was to be his last film and I feel blessed to have been in his presence for the preview of this beautiful film, 'Closing The Ring' 
at the 'The Times BFI 51st London Film Festival' in 2007 and could write a review -- that was the last time I saw him! 'Closing the ring' is one of the most beautiful films I have ever seen, which is about the value of love and the loss of it, inability to grieve, loyalty among friends and above all, the heartache and suffering brought on by war. Shirley MacLain and Christopher Plummer have excelled in their performance. Christopher Plummer showed his adoring fans that he could still win hearts, just as he did all those years ago as the handsome captain in 'Sound of Music'! 'Jimmy' (Martin Mac Cann) was a delight to watch along with the great actor Pete Postlethwaite (Sadly Pete died on 2 January 2011 aged 65 – may his soul RIP) Richard Attenborough showed us in this film that there is no shame in falling love and keep it live, no matter what your age is. 'A film that touches your heart and tells you something', that's what 'Closing the Ring' does and therefore, an example of good cinema truly at its best! Question & Answer time with Lord Attenborough after the screening was sheer delight, and he talked about love and the agony of loosing it. He also said that he would love to be remembered as 'A Story Teller'!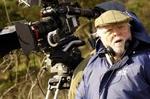 (Richard Attenborough with Pete Postlethwaite at the preview in 2007)














He had a great passion for films and everything else in his life and the Cinema in Britain and around the world could learn a few things from the great man's work! Richard Attenborough is truly the 'Titan of British Cinema', and we will miss him – he is no more with us, but his epic films like 'Gandhi', 'Shadowlands', 'Cry Freedom', etc will be with us for eternity. My thoughts are with David Attenborough and the other family members! But, his last film, the ever so heart-wrenchingly beautiful film, 'Closing the Ring' leaves me with an ache in my heart! And we will remember you as the 'Story Teller', as you wished, Lord Attenborough! May you RIP!


© E Menon 2014
more from the English articles archive…

lĽal=\miyuM murLiyiel ravzńM
Lankalakshmiyum Muraliyile Ravananum
3`tafee6nI7M
Uthraada Kaineettam

Richard Attenborough Bids Farewell (1923-2014)
Remembering Mohamed Rafi, the one with the Golden Voice!
Rishi Raj Singh IPS, No More the Commissioner of Transport!
The Three-Day Diet that really works!
Send in Your Recipes & Requests

Michael Jackson at the 'Roundhay Park' in Leeds, England, 26 Years ago!
Sreekumaran Thampi's Return to Malayalam Cinema with his New Film, 'Ammaykkoru Thaaraattu' – 'Lullaby and Solace' to all Mothers!
India Celebrates the 67th Independence Day!